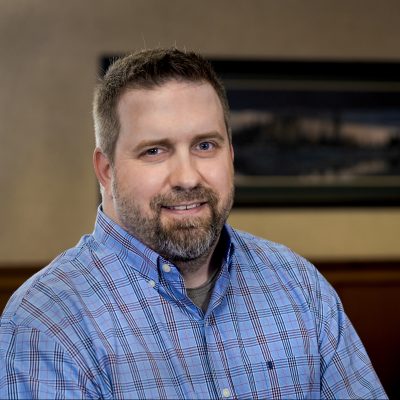 Justin Mugnai
Director of Geospatial Asset Management
justin.mugnai@sewall.com
Justin has been solving complex geospatial problems for Sewall since the turn of the century. In his current role as the director of geospatial operations, he supervises geospatial division staff while also working closely with clients to develop custom solutions. These solutions utilize his knowledge regarding needs assessment, geodatabase schema design, data development, data analysis, custom scripting, and application design.
He honed his convergent thinking practices in college at the University of Maine, completing his BS in Chemical Engineering in 1999.
During his downtime, he enjoys the occasional hike, a good book, all manner of games, and making noise with his electric guitar. Justin lives in Brewer with his loving wife Pam, his teenage son, and their ever-present cockatiel, Twinkie.