Community Involvement
Sewall is involved with the communities that surround us at the corporate level and as individuals.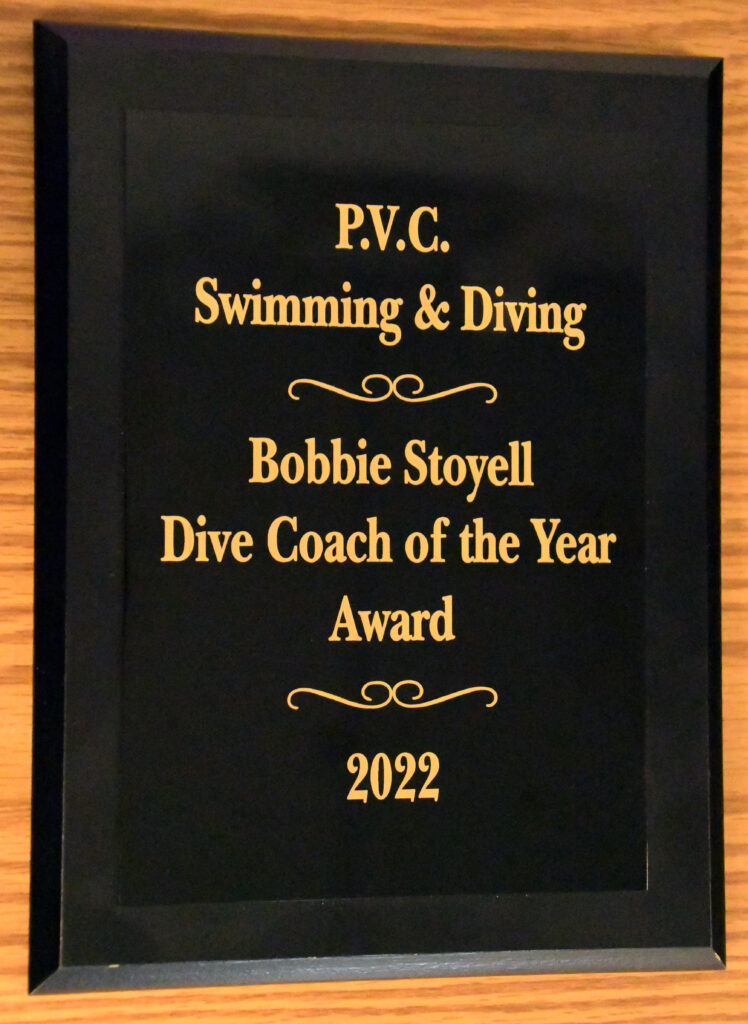 Jodi O'Neal is Maine's Diving Coach of the Year 2022
Not only did Sewall's Project Engineer Jodi O'Neal win the Penobscot Valley Conference's Bobbie Stoyell Dive Coach of the Year Award for 2022, but she was also named Diving Coach of the Year 2022 for the State of Maine. Well done, Jodi!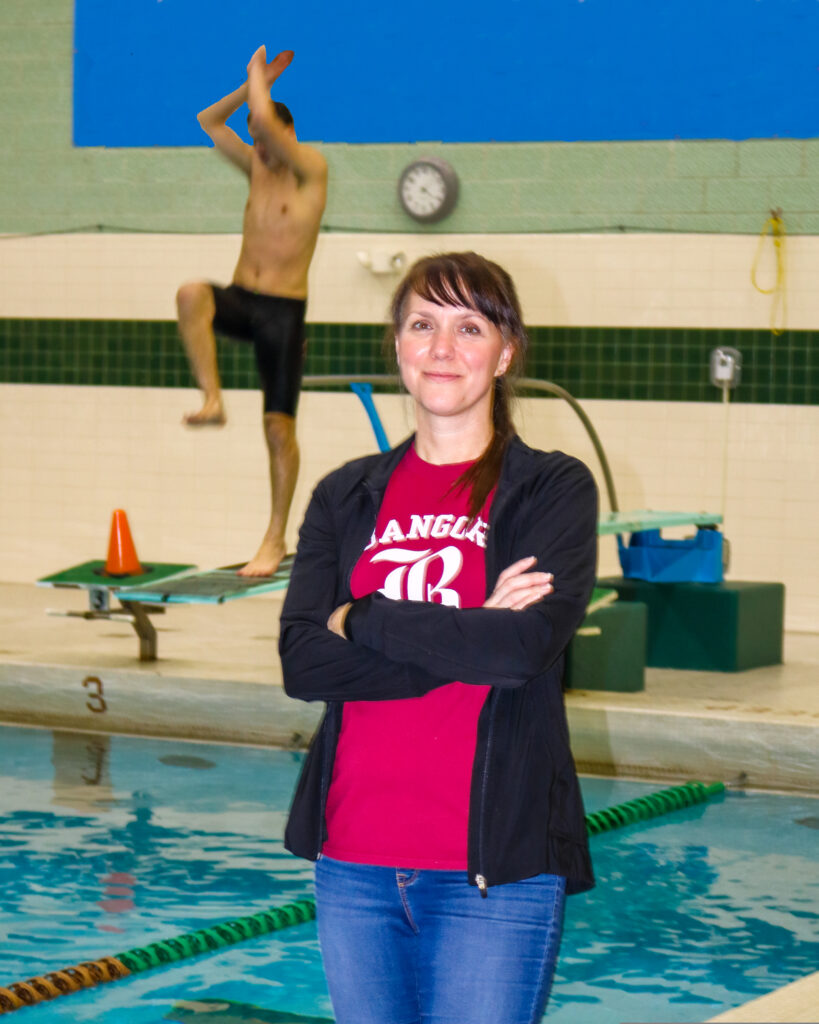 ---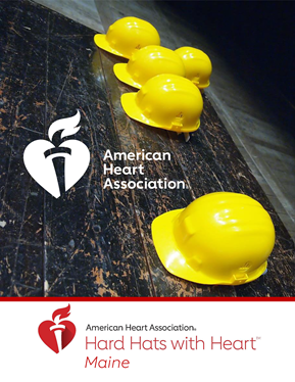 American Heart Association's Hard Hats for Hearts Program Maine
Sewall's president and CFO, Chuck Nadeau, was recently interviewed for a news program about his experiences with heart surgery and his support of the American Heart Association. Click here to watch or click below to play the news clip audio.
---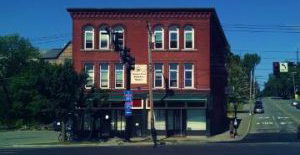 Bangor Area Homeless Shelter
Sewall is pleased to support the great work being done by the Bangor Area Homeless Shelter on behalf of the homeless and hungry in our area.
---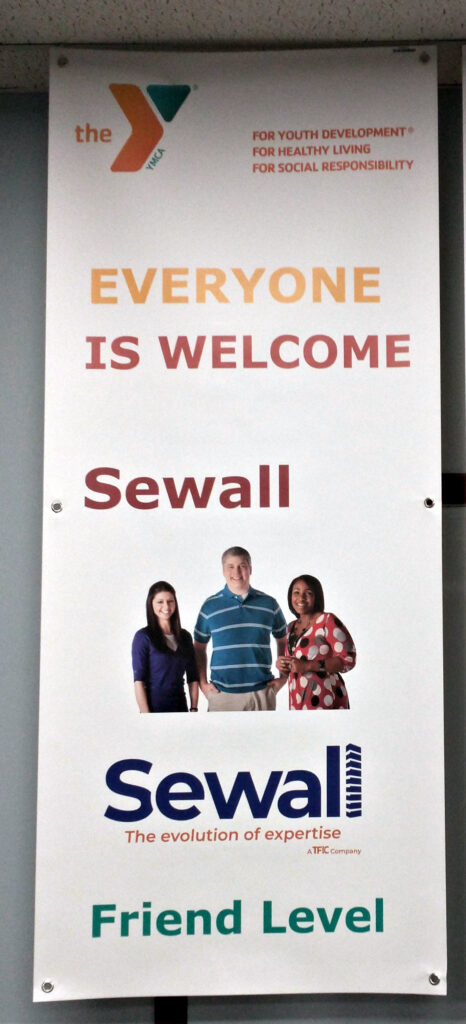 Old Town-Orono YMCA
Sewall believes in the mission and values of the Old Town-Orono YMCA and is an enthusiastic supporter of the facility.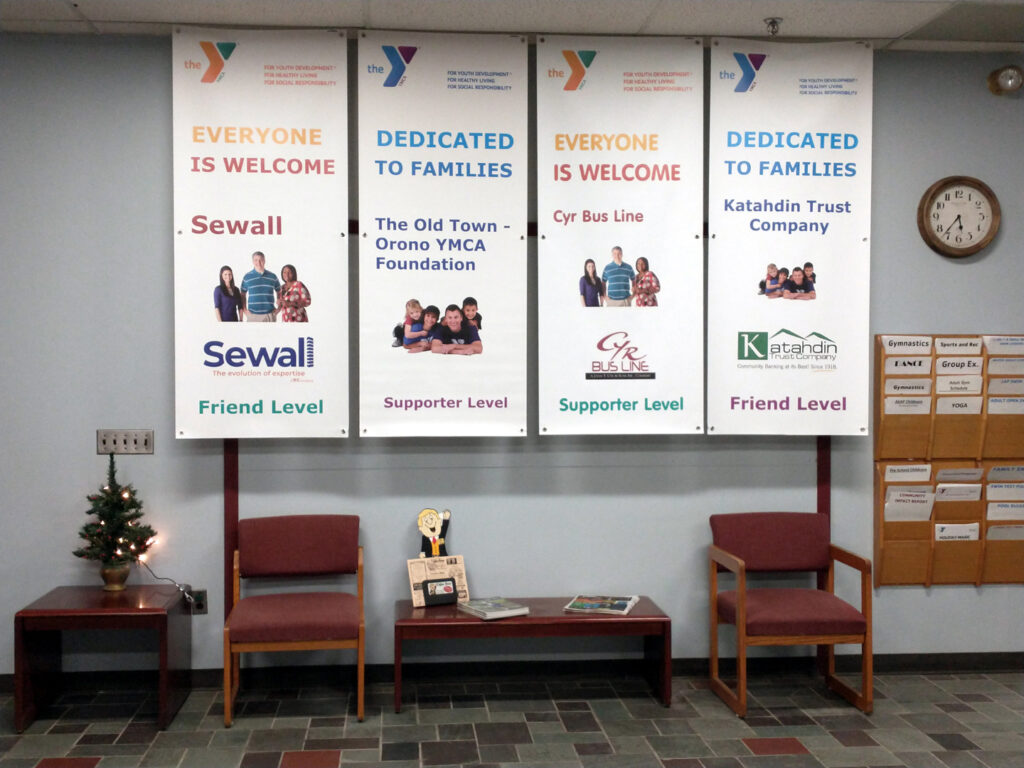 ---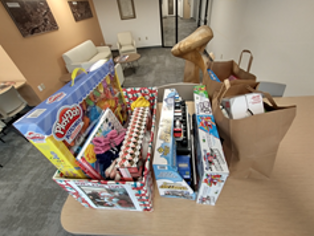 Sewall Supports Toys 4 Tots with PC Construction
Sewall joined with PC Construction to gather toys and financial contributions for the Toys 4 Tots 2021 Christmas campaign. The two companies had worked together on the Biddeford parking garage project and were pleased to collaborate again by making Christmas happier for dozens of children in the Yarmouth/Portland area. Sewall also collected toys at their Bangor headquarters for distribution in central Maine.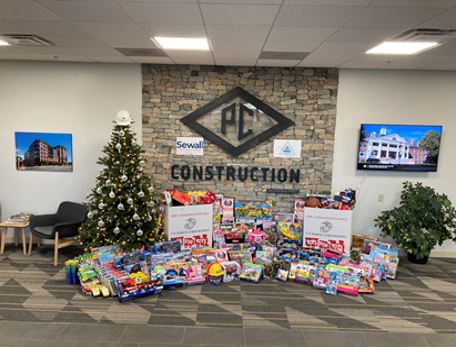 ---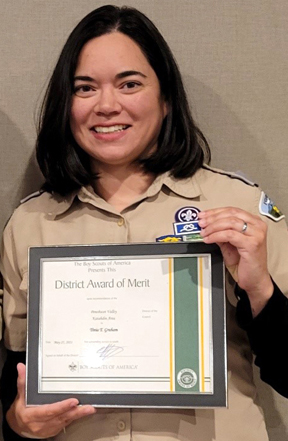 Tinia Graham Receives Scouts BSA District Award of Merit
Sewall Associate Tinia Graham received the Scouts BSA District Award of Merit at the Penobscot Valley District Awards Banquet on May 27, 2021.
This award is the highest recognition given at the district level and recognizes one Scouter each year per 25 units. The blue knot patch that Tinia is holding in the attached photo will go on her uniform forever and marks her as one who has rendered outstanding service beyond the expectations of her Scouting position.
Tinia is currently the Assistant Council Commissioner for Roundtable at the Penobscot Valley District. She leads monthly meetings that bring knowledge, information and ideas to unit leaders after researching topics of interest at both Cub Scout and Scouts BSA levels.
During the pandemic, the Scouts adopted a virtual platform for meetings. It was then that Tinia thought of making the Roundtable meeting available to all districts in the Katahdin Area Council, not just Penobscot Valley. Many districts lacked volunteers, provided Roundtables only sporadically, or did not have a dedicated Commissioner to help make them happen. Modestly, Tinia remarked that "All I did was start volunteering for other districts without really spending much more time volunteering than I already did."
Of course, Tinia did much more than that. She has been volunteering hard to find partner organizations that can offer programming for specific STEM-based BSA Nova Awards. She and Shawn Laatsch, director of the Versant Astronomy Center, have implemented an annual event for Cub Scouts to earn the "Out of This World" Nova Award. Tinia is currently figuring out ways to implement more of these Scout programs throughout the northern half of Maine.
In the fall, Tinia will enroll in an adult Scouter training program called Wood Badge. This is a five-day training event at Camp Roosevelt that will help her learn many ways to better her units, districts, council, and herself. Her vision is to help Scouting become easier for families by finding partner organizations to help offer Scout specific programming. She wants to see more service projects and special award opportunities, and more adult volunteers recognized for their efforts. Sewall is proud to sponsor Tinia's Wood Badge course.
This award is by nomination only and was a complete surprise to Tinia. Sewall adds its heartfelt thanks to her for her outstanding community volunteer efforts.