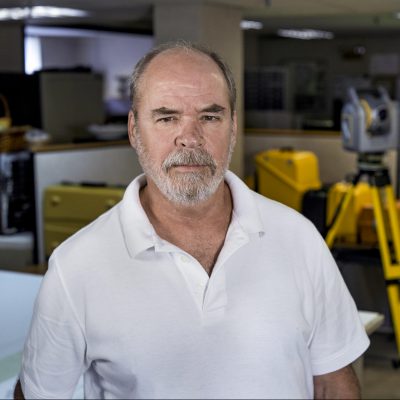 James Murray
Project Manager Surveyor
james.murray@sewall.com
Jim has been a Maine Licensed Professional Land Surveyor since 1999 and has been in the Surveying business full time for 32 years. Jim joined the firm in 2002 as a Project Surveyor and has experience in all aspects of Land Surveying including cost estimation, scheduling, and supervising field operations, boundary analysis, deed research and analysis, and plat preparation. He is also involved in all stages of GPS operations including project planning, data collection, and post-processing.
Jim has provided research assistance, depositions and Expert Witness Testimony in boundary disputes and other legal issues.
Past projects have included numerous standard boundary surveys of parcels up to 7,500 acres, layout of telephone easements throughout Maine, and design and layout of subdivisions from 20 to 50 acres in size. Additionally, Mr. Murray has managed the survey component related to large commercial wind farms in Maine.
When not working Mr. Murray spends way too much time fly fishing and photographing the world around him!