Using Drone Imagery as an Engineering Tool
May 18, 2023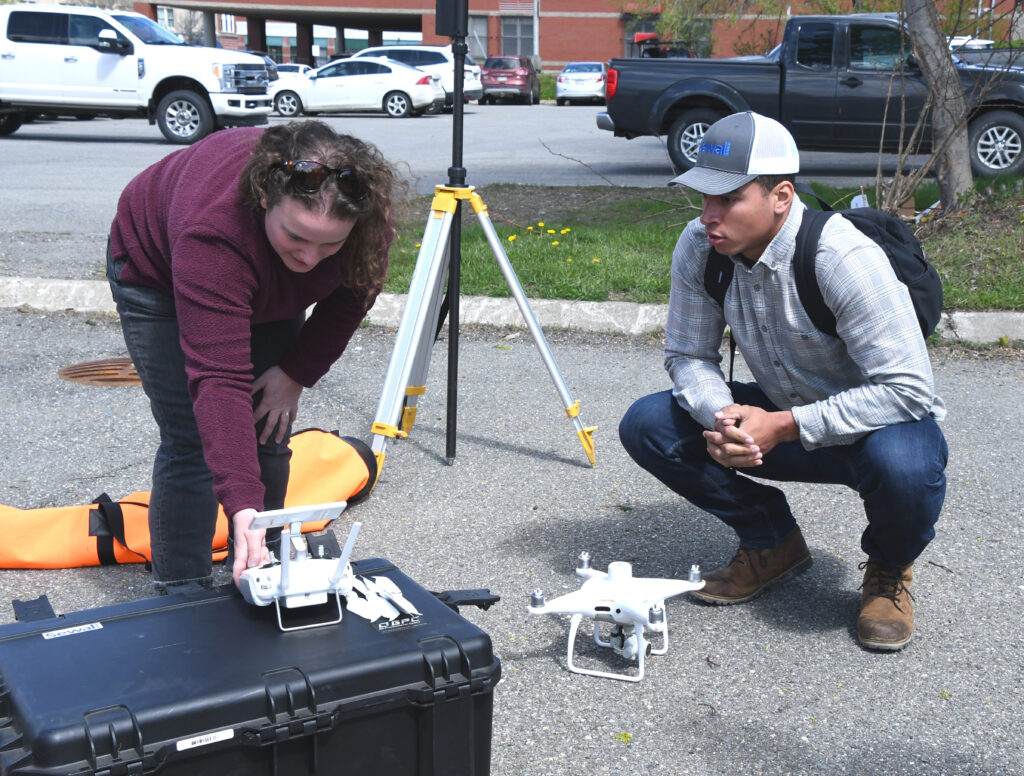 Drones are transforming the methods by which civil engineers can survey, map, and monitor construction sites. Using drones to capture imagery can be a time- and money-saving alternative to deploying planes or helicopters for smaller areas. The technology has advanced rapidly; drones can provide high-resolution aerial imagery and accurate 3D modeling information more quickly, accurately, and inexpensively than ever before. The wealth of information that the drone collects can be used for site planning, design, and construction; observing progress; or discovering unwanted changes.
Recently, Sewall engineer Jodi O'Neal was engaged to revise/reorganize the site plan for the Enfield Transfer Station. When she first visited the site, she found that it had changed significantly from the survey information Sewall had gathered several years previously. Rather than having the surveyors perform a second survey, she asked Sewall experts to deploy a drone to gather imagery and locational data from the site. This data will be used to produce topographic and planimetric data that can be compared to the previous survey data. The resulting products will assist Mrs. O'Neal in creating a revised plan by showing the features that were added after the survey, determining which piles are overflowing, and aiding the choice of best locations for them. The revised site plan will also improve traffic flow.
First, Sewall conducted pre-flight checks and recalibrated the drone to ensure that it would fly accurately and safely at the Bangor office. Then an imagery collection mission was flown to map the Enfield Transfer Station. This involved programming the drone to fly sequential paths along which it took hundreds of overlapping images with high positional accuracy. The resulting images were then stitched together using photogrammetry software into a georeferenced map, along with elevation products like contour lines. The elevation information derived from these drone outputs was created through a process called "structure from motion," which is growing in popularity as a more accessible alternative to LiDAR scanning.
Uses for drone imagery and locational data are:
Drawing and updating site plans using high-resolution aerial imagery
Collecting features, such as building footprint, edge of pavement, tree lines, etc.
Modeling in 3D and contour mapping